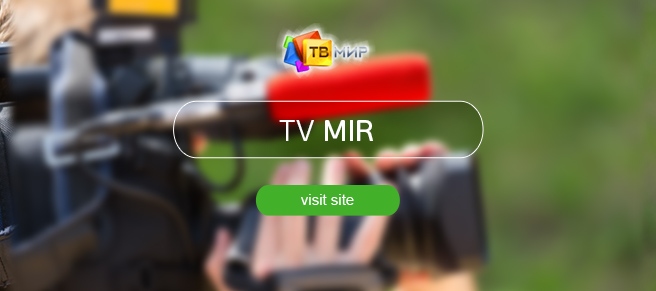 TV MIR (TV WORLD) is a project run by First HDTV television company that provides high quality content in HD and SD to the satellite TV market. This is one of the largest thematic licensed video portals in Russia for a wide audience with over 450 web-sites in its affiliate network.
Affiliate network of the TV MIR portal provides access to thousands of the most popular videos on various topics.
With TV MIR Internet users can watch videos in HD for free anytime and anywhere: at home, in the countryside, at the beach, in a café, in the airport, on the railway station and even in a traffic jam.
Video portal offers entertaining talk shows and programs about animals, travel, gardening and many other fascinating themes. Children can enjoy educational TV projects while soap opera fans are provided with opportunity to follow their favorite characters' lives, share their grief and participate in their joy.