Electronics recycling
Recognising its responsibility to the environment and future generations, GS Group pays particular attention to the recycle of electronics that have lost their consumer properties.
Recycling is the only legal and environmentally friendly option for handling e-waste. Launching its own plant enabled GS Group to create a green closed cycle for production and disposal of consumer electronics with a high degree of recycling.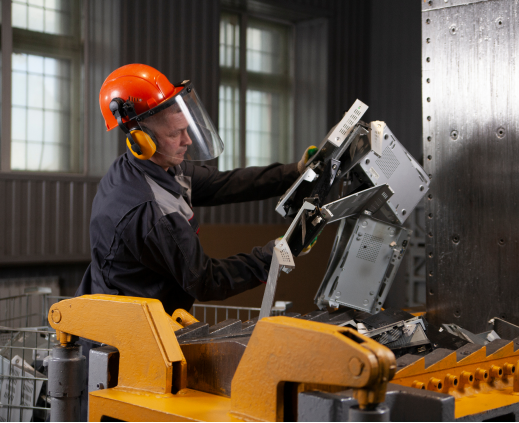 Production capacity - more than 1,750 tonnes of waste per year
The GS Group electronics recycling plant is located in Tula. There is an additional site in Gusev at the Technopolis GS innovation cluster. The recycling procedure in place at the factories minimises the volume of waste earmarked for further disposal.
The holding has been developing recycling since 2015.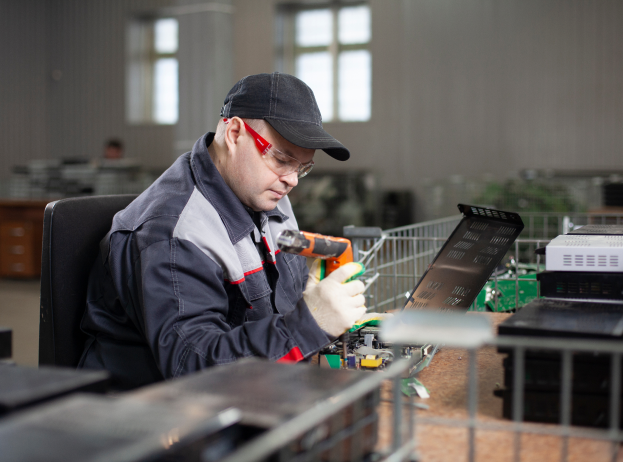 The plant is licensed to collect, transport, process, utilise, neutralise, and dispose of I-IV hazard class waste.
Today the enterprise accepts 80 types of waste. Among them are mobile phones, office equipment, LED lamps, video players, modems, switches, electricity meters, and household appliances etc. which have lost their consumer properties.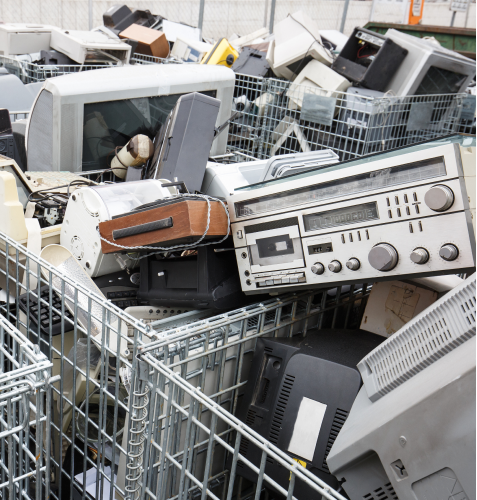 Mikhail Obukhov
Head of Department
Your application has been sent successfully!
Our manager will contact you shortly.