In green
One of GS Group's social initiatives is the "In green" charity project. It was started in 2018. Its aim is to improve people's quality of life by creating green spaces and establishing a pleasant environment.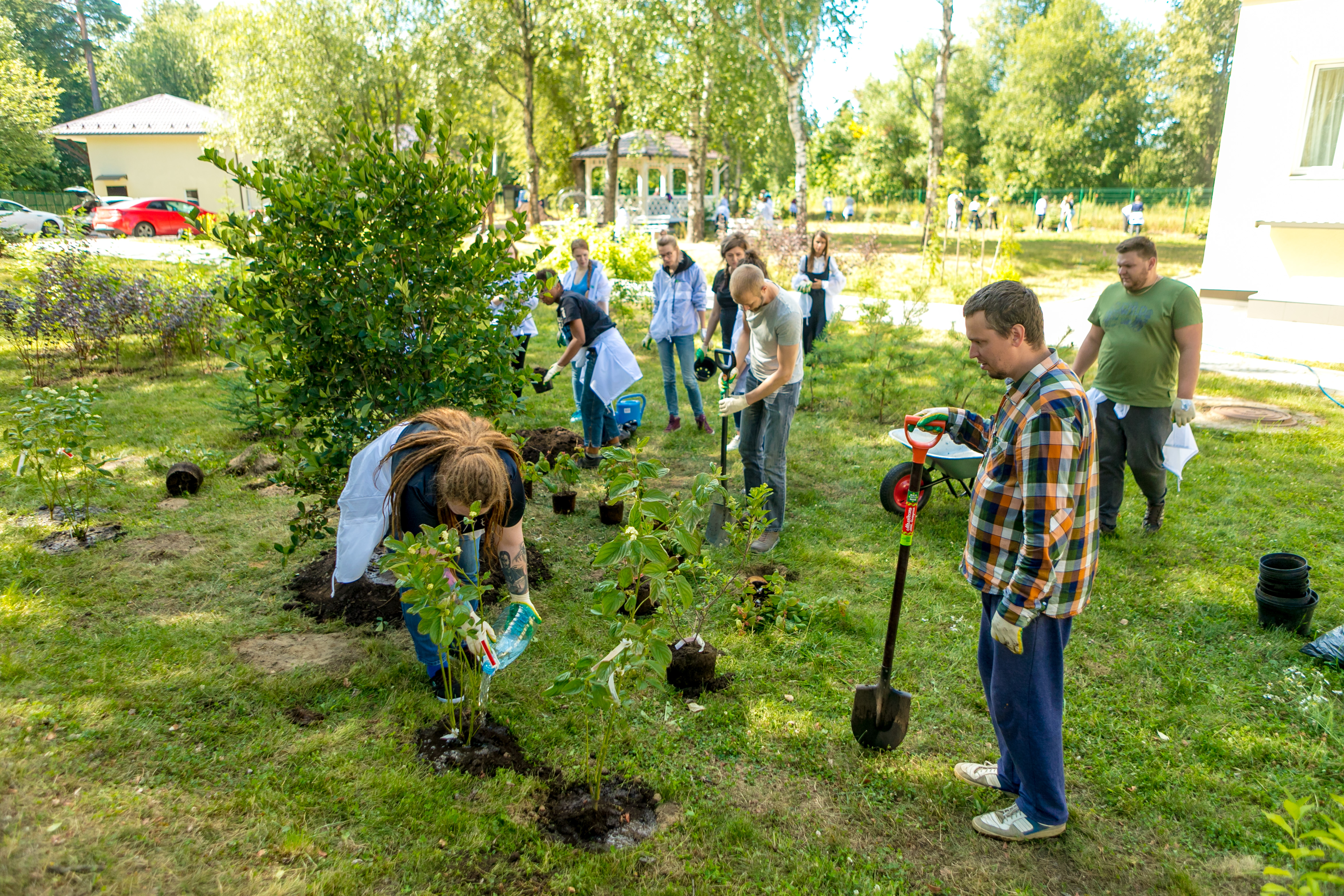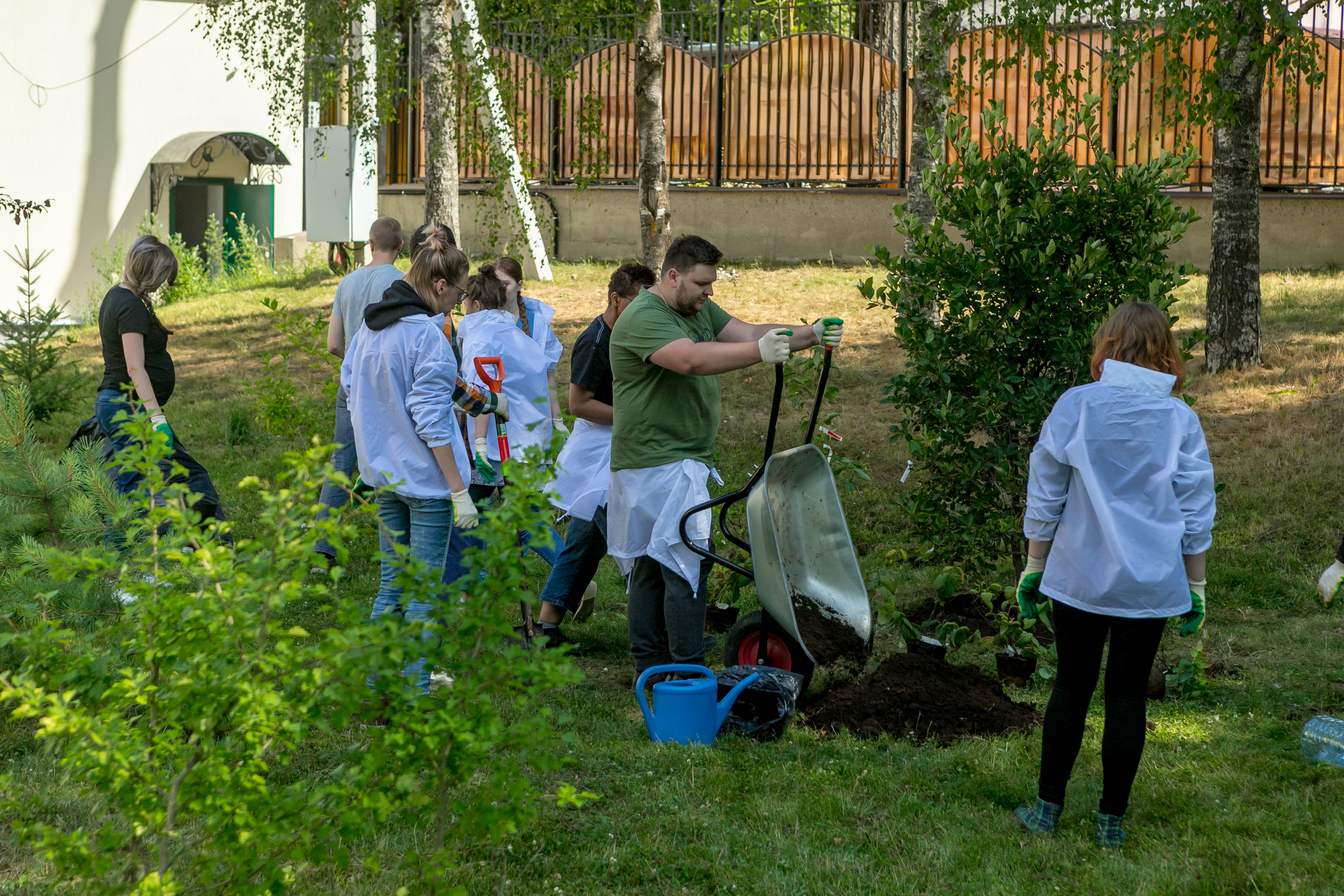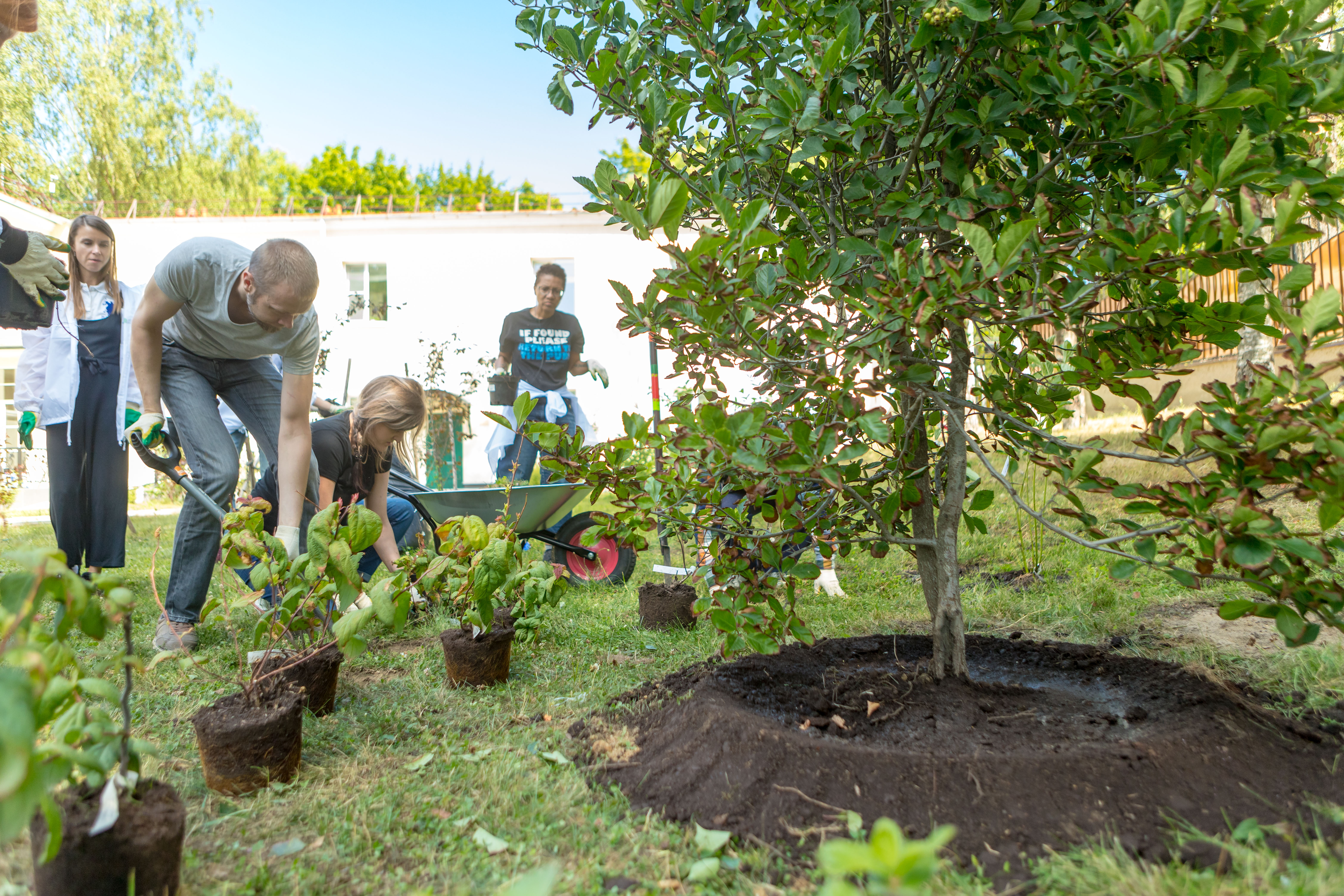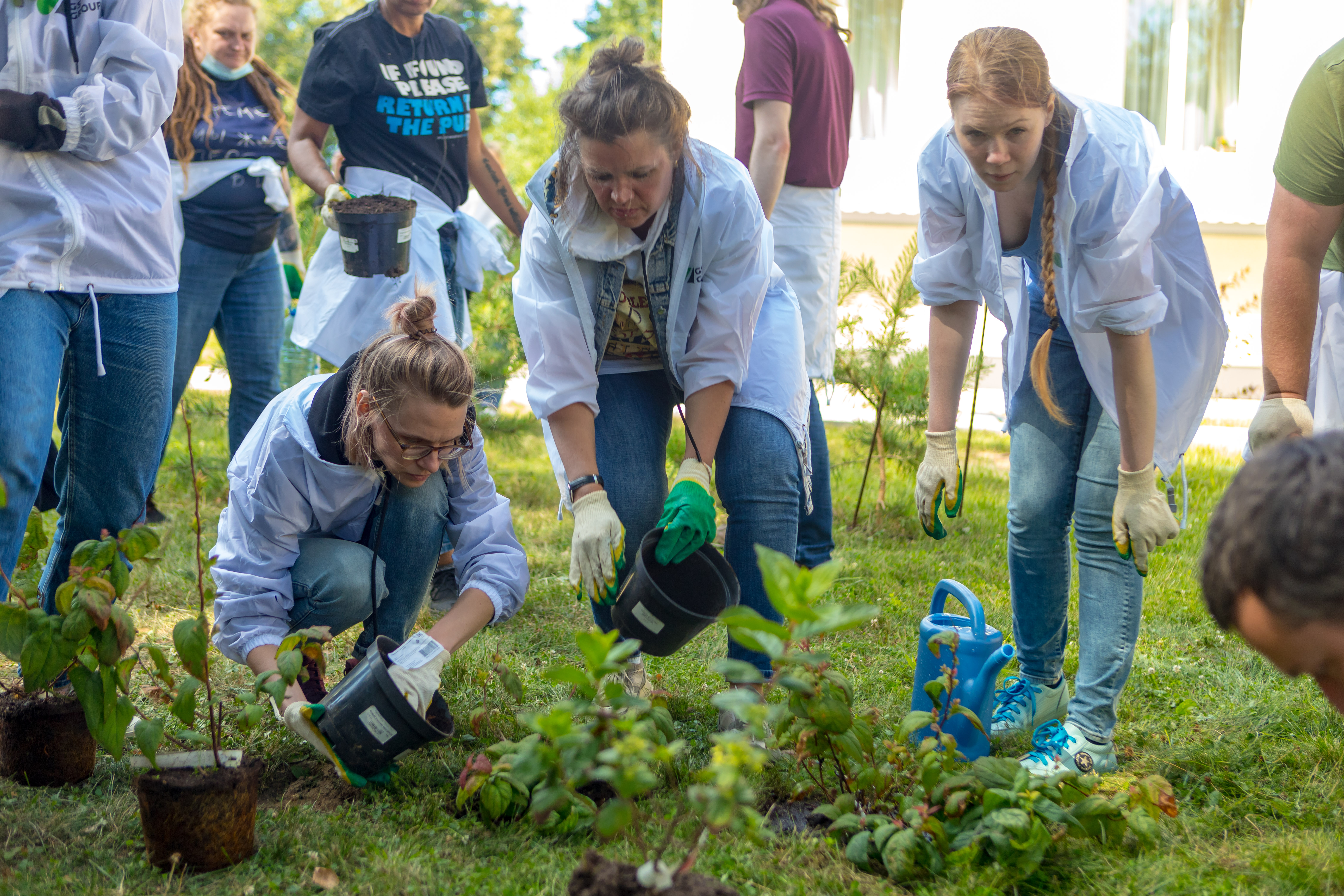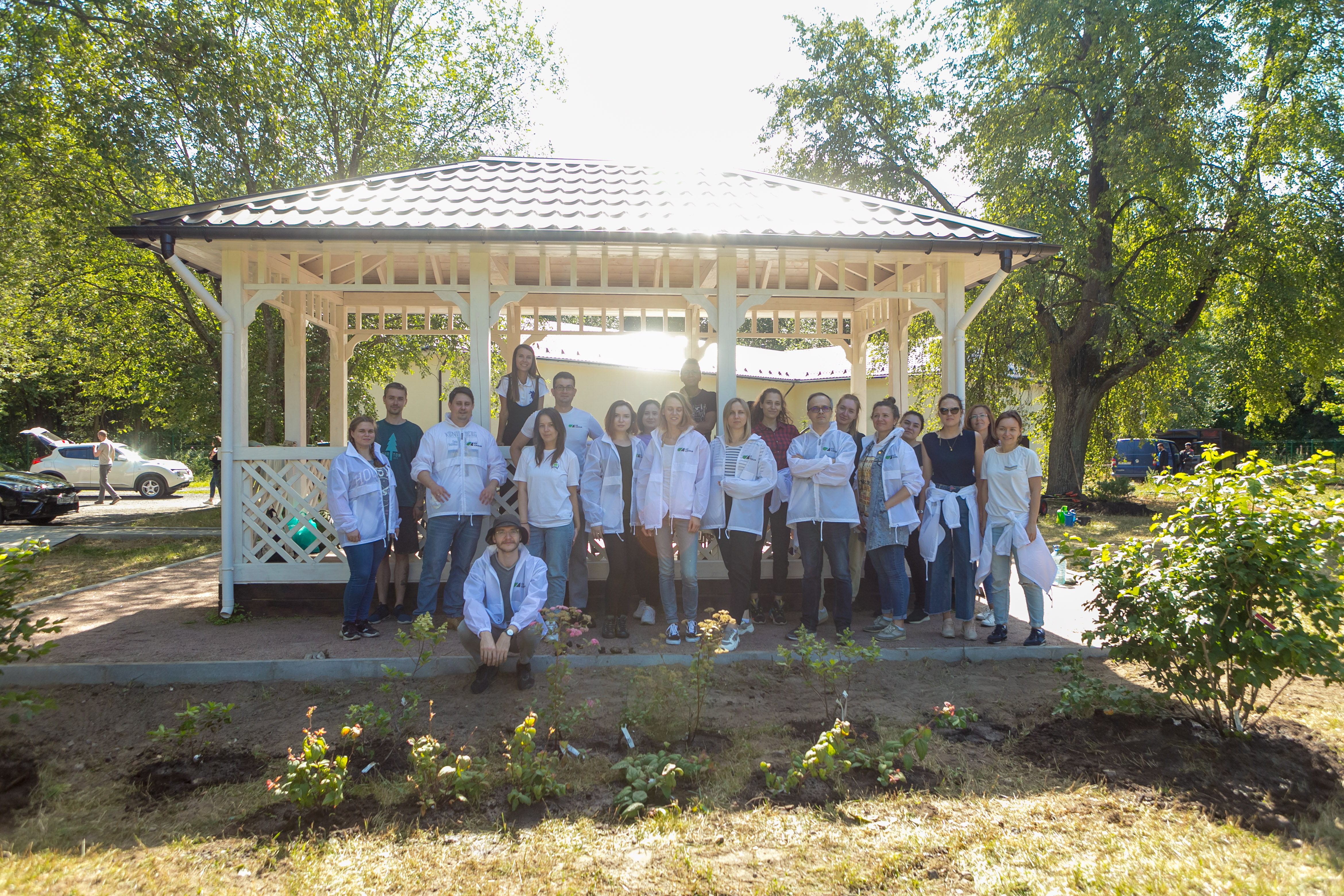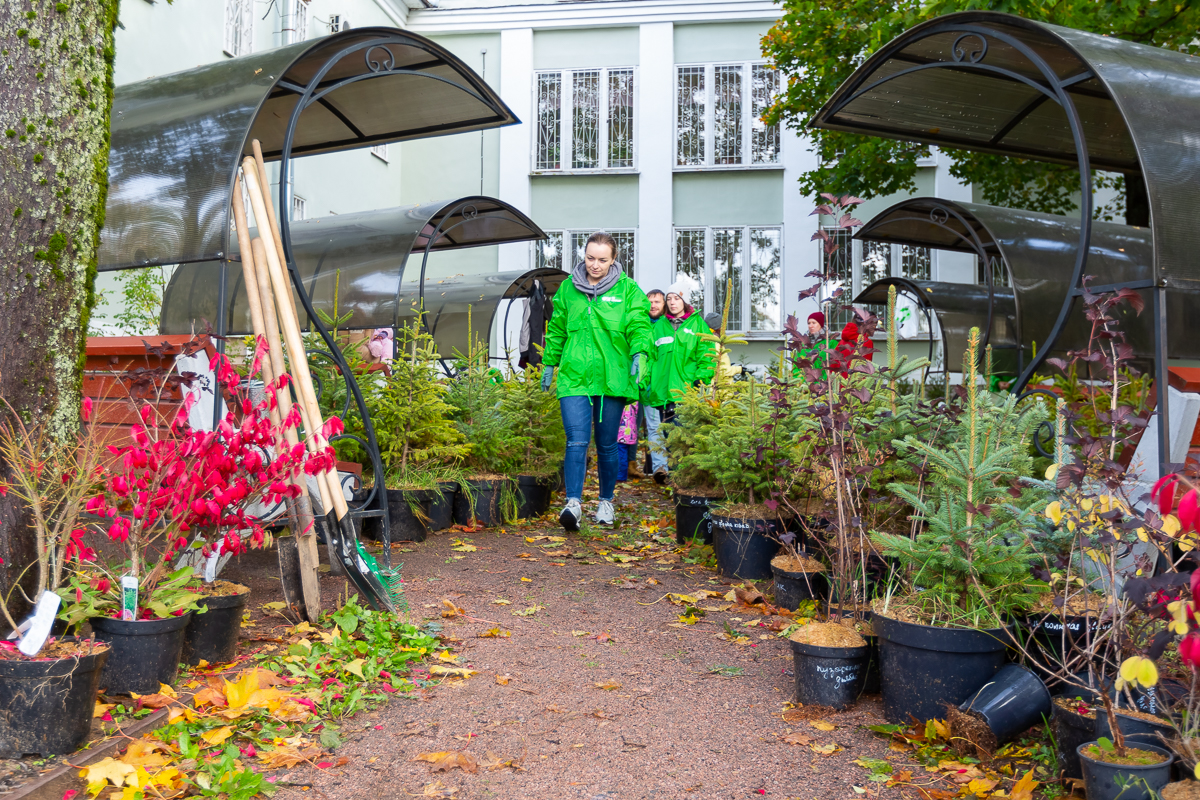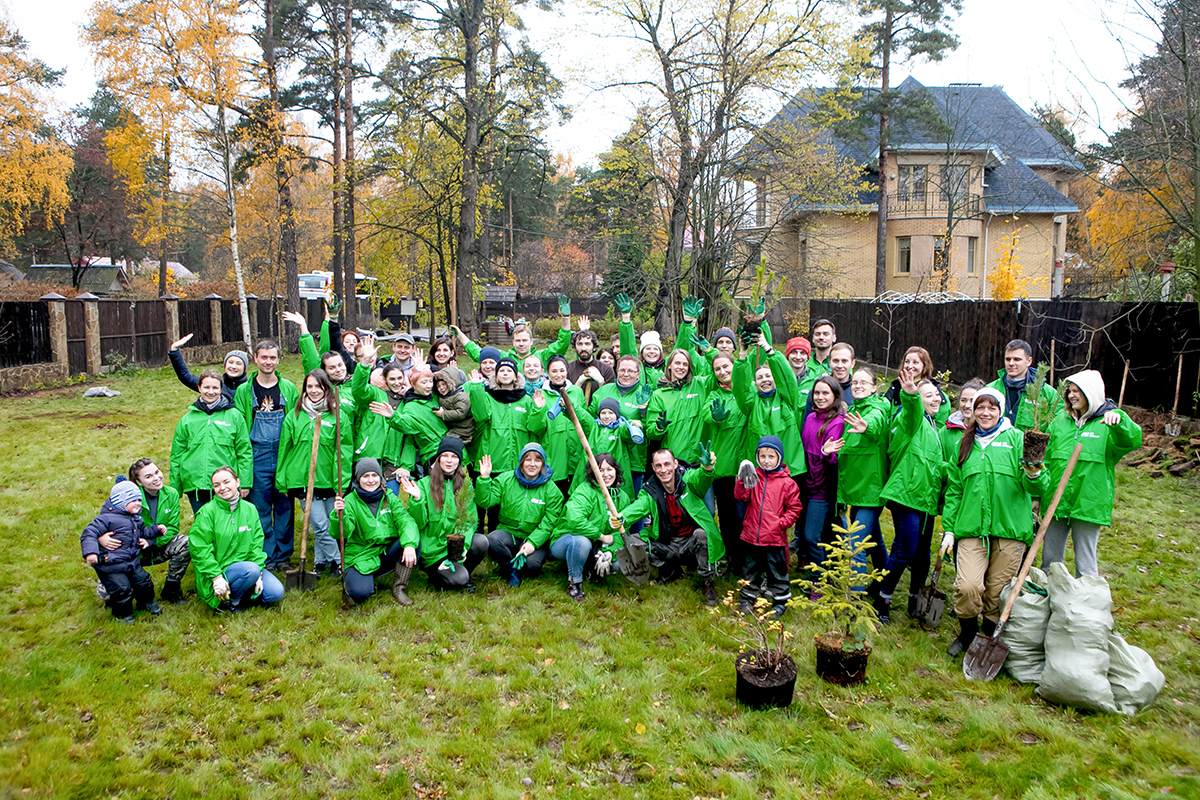 In October 2018, volunteers landscaped the territory of Hospice No. 3 in Pargolovo, and in 2019 began cooperation with the St. Petersburg Children's Hospice. In May 2019, they planted trees and shrubs in the courtyard of its Pavlovsk branch. In October 2019, similar activities were carried out in Olgino.
The "In green" project attracts sympathetic people who care about the future of our planet and are ready to help people. Joining these trips are not only employees of GS Group, but also other concerned residents of St. Petersburg. The organisers provide everyone with the necessary equipment, gloves and waterproofs. Seedlings of coniferous trees and ornamental shrubs are brought from a tree nursery in Dedovichi (Pskov region). It is part of a high-tech value-added wood processing complex, which is itself part of the GS Group partner ecosystem.
Every year, the "In green" project attracts more and more volunteers. You can join up to this initiative by sending an email with your contact details to press@spb.gs.ru, with the subject "I want to become a volunteer."