Chips
One of the key competencies of GS Group is the development and mass production of microelectronic products.
GS Nanotech is the only enterprise in Russia that mass-produces its own microprocessors for consumer electronics, including those based on SiP technology (System-in-Package). SiP Amber S2 and SiP Emerald N2M are the centrepiece of General Satellite's digital set-top boxes.
GS Nanotech also carries out the development and large-scale production of microcircuits, multichip modules, systems-in-a-case and other electronic components according to customer requirements.
GS Nanotech can produce up to 20 million chips per year
Annual production of microcircuits for metering devices is up to 10 million pieces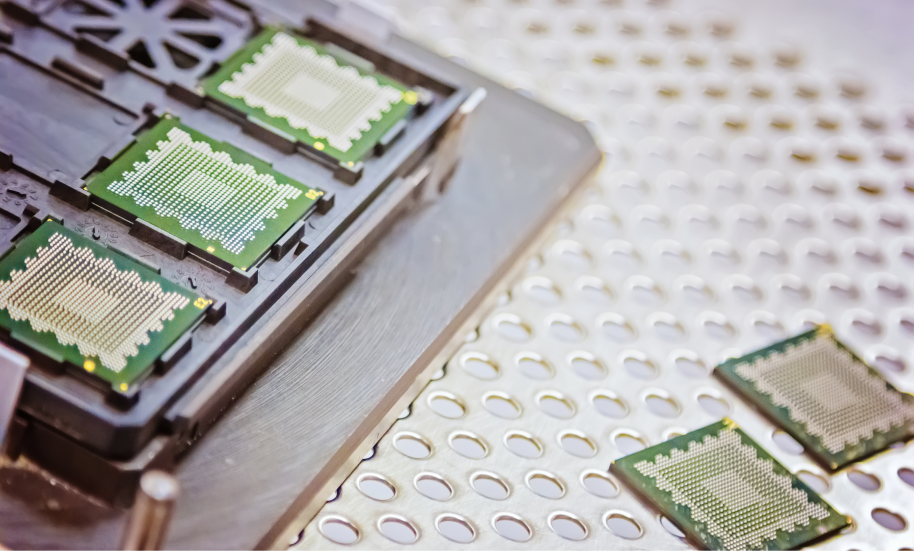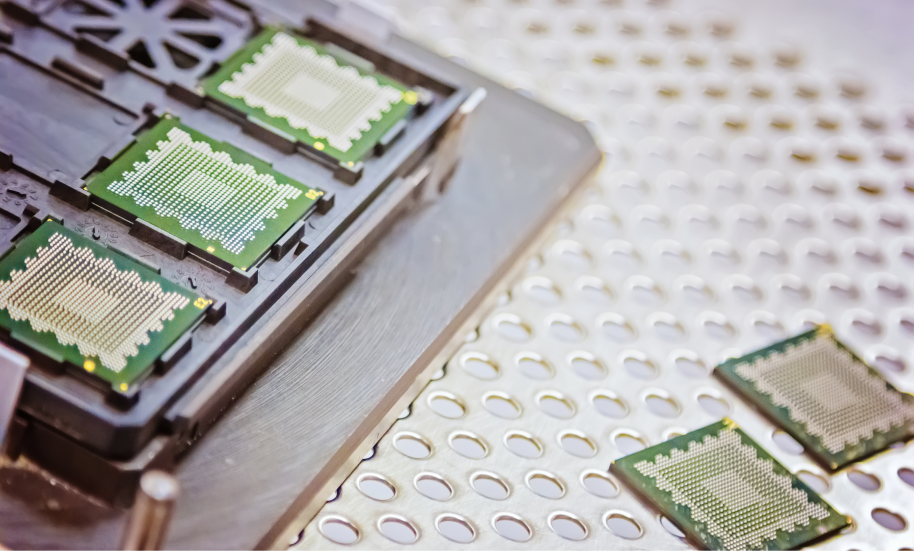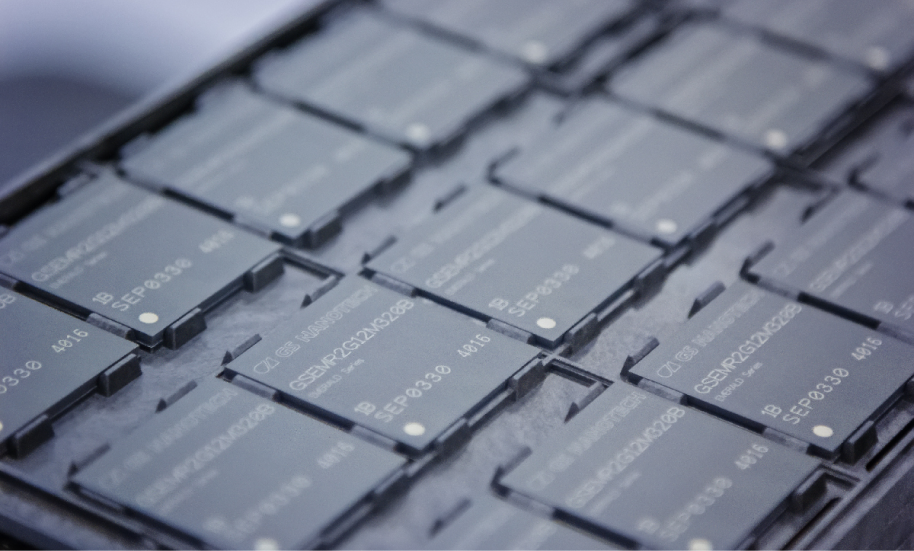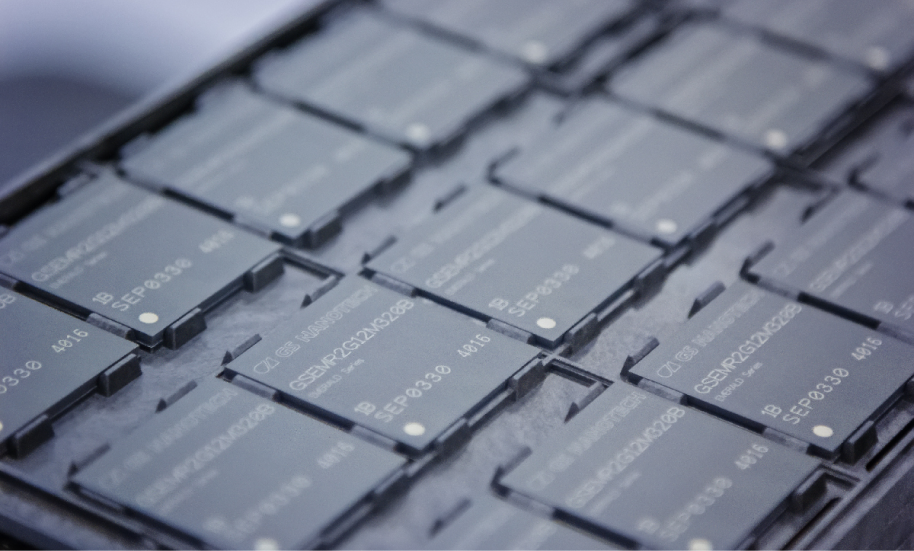 The company offers services for the design and packaging of microcircuits on a contract basis in various types of metal-polymer (BGA, LGA, QFN) and metal-ceramic cases, as well as a full range of services for automatic functional testing of integrated circuits in accordance with JEDEC standards.
Among the technologies used for assembling integrated circuits are Wire Bond, Flip-Chip, Stack Die, System-in-Package, Package-on-Package, Chip-on-Board, 2.5D-integration.
Chips manufactured by GS Group are used in modern electricity metering devices - smart meters. At the GS Nanotech base, large-scale production of microelectronic component kits has been launched: microcontrollers, interface chips of communication protocols, and non-volatile memory.