Devices and solutions for storage of data
Devices and solutions for storage of data
GS Group is releasing the first Russian solid-state drives (SSDs) - non-mechanical storage devices based on memory chips with control panel. The project to design and mass produce these devices has been underway at the Technopolis GS innovation cluster since 2016. The main component of the SSD is the GS Nanotech packaged memory modules, which use the latest NAND Flash crystals from the world's leading manufacturers. Combined with modern controllers, memory modules provide high reliability of data storage, and of read and write speeds. Thus, the complete production cycle is carried out in the Russian innovation city: development and design of SSDs, packaging of NAND-memory modules, board-mounted component assembly, final assembly, and the testing and packaging of finished products. This is the highest possible level of localisation for our country at this moment in time.
GS Nanotech capacities enable more than 1 million SSDs to be produced every year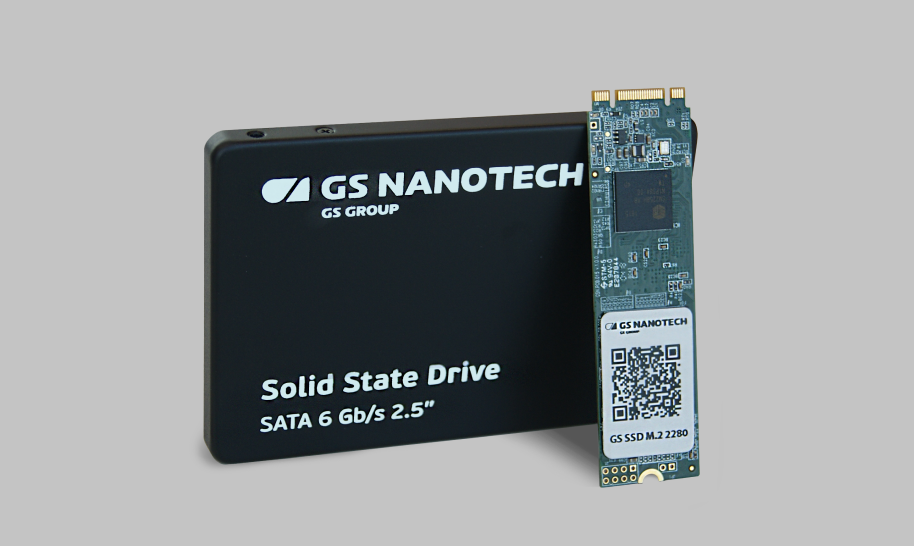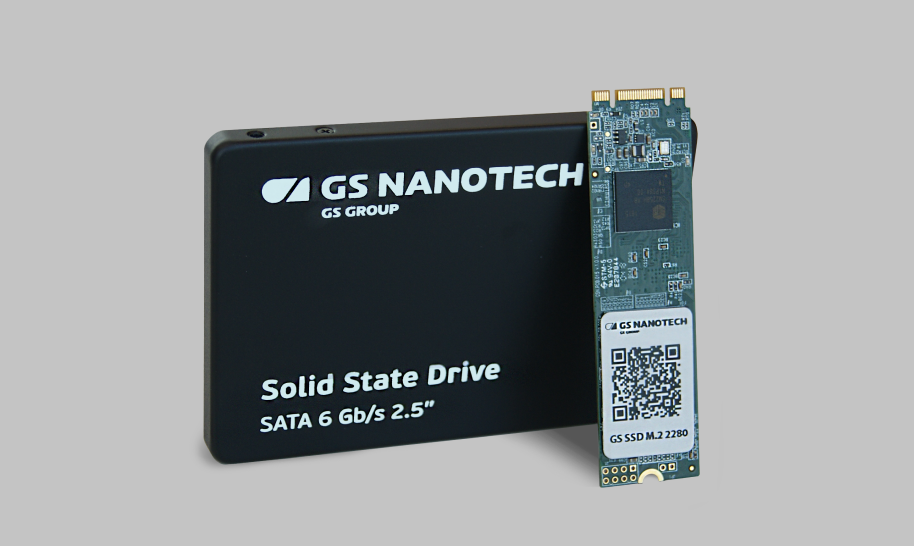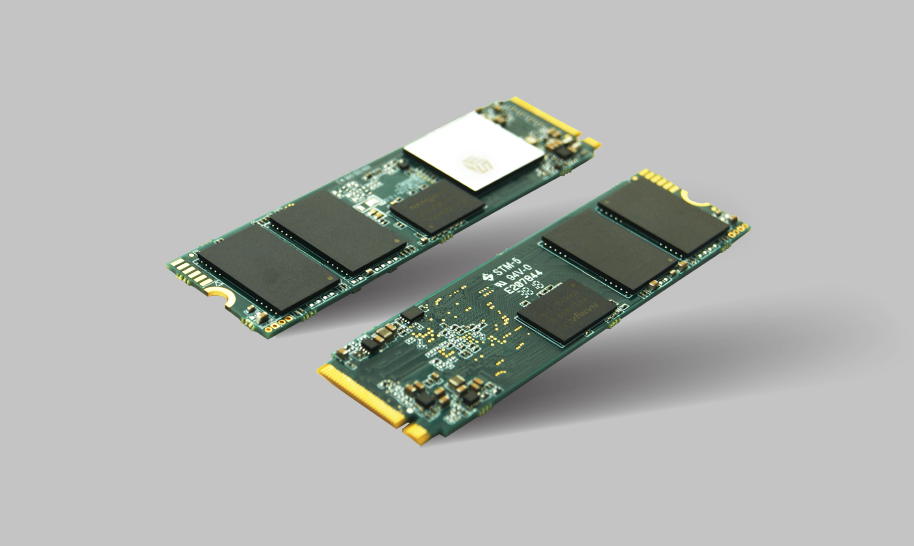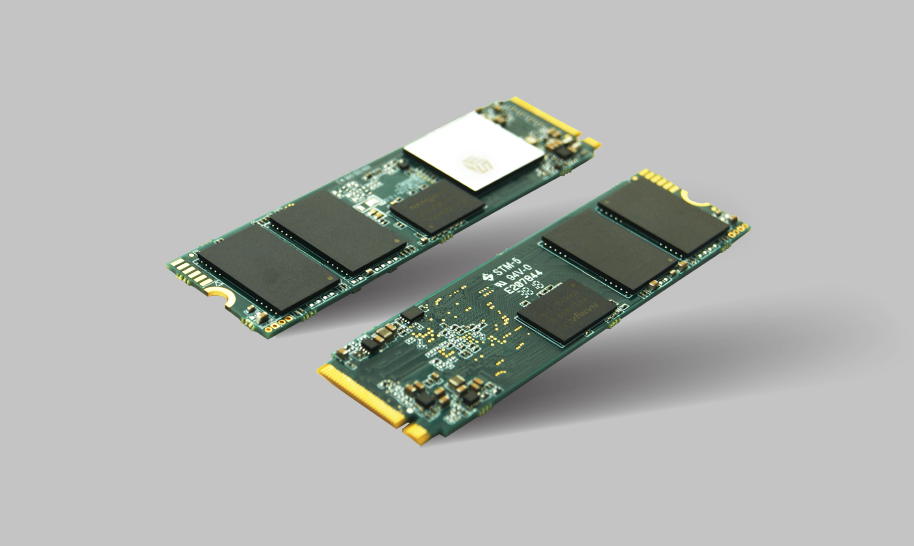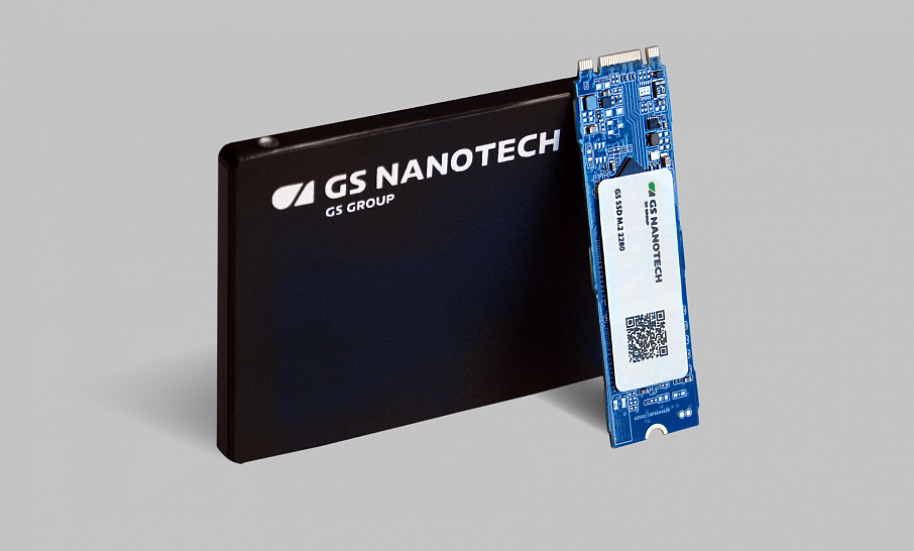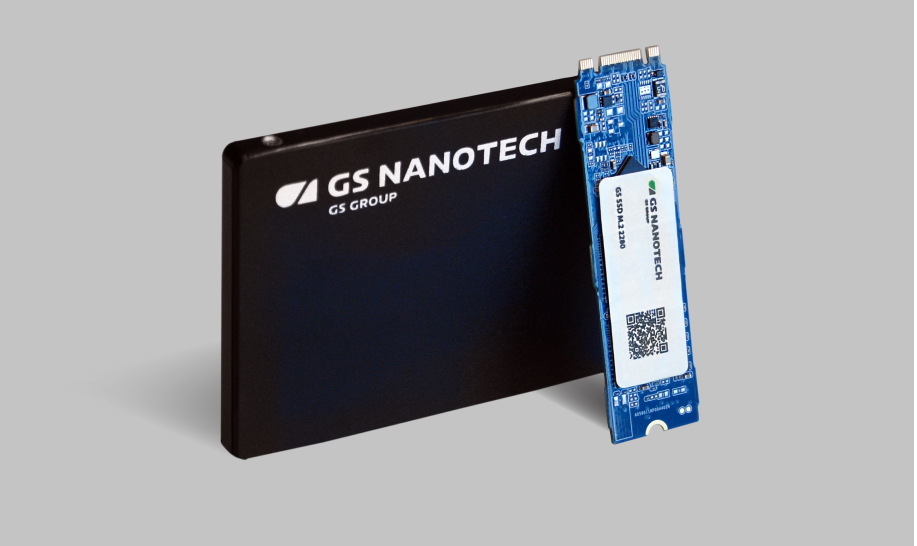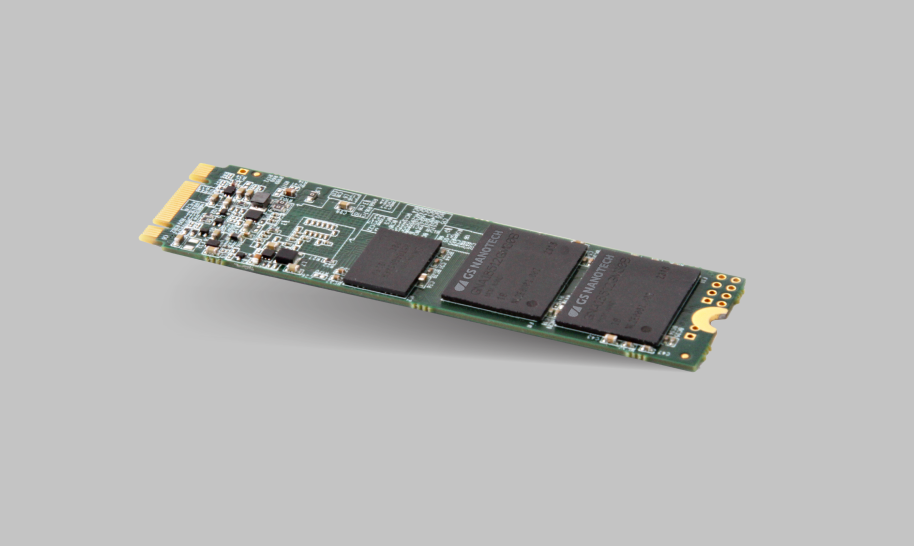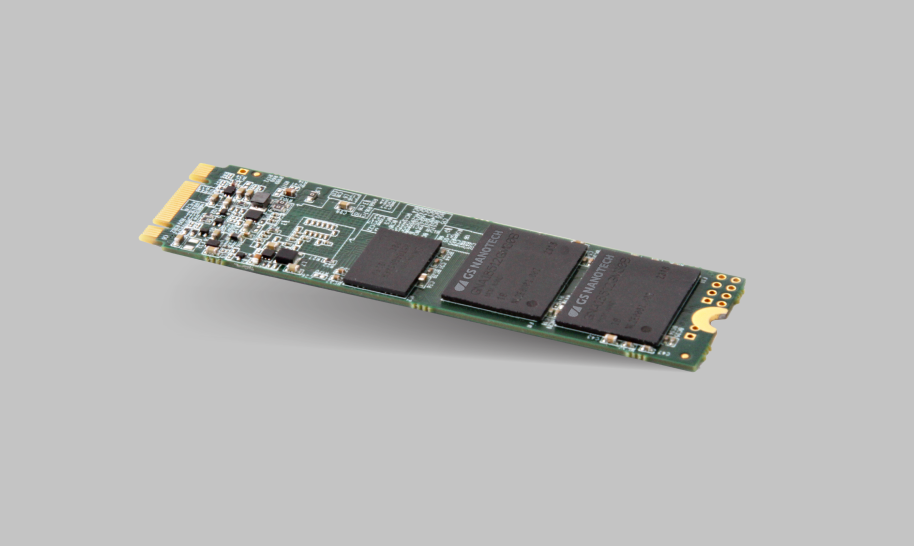 SSDs manufactured by GS Nanotech are included in the unified register of industrial products made in Russia. The drive in the M.2 2280 form factor with the SATA III interface became the first SSD to receive such a verdict from the Ministry of Trade and Industry. Currently, several models of solid-state drives have received such verdicts and there are plans for the whole product line to be included in the register. This enables the enterprise to enjoy preferences when participating in public procurement and helps to develop the market for domestically produced high-tech solutions.
The holding produces consumer and corporate class solid-state drives with a capacity of up to 2 TB in 2.5", M.2 form factors with SATA III and PCIe / NVMe interfaces. Devices can be manufactured in a non-standard form factor at the customer's request. GS Nanotech also develops solutions for use in data storage systems (DSS). The first such product was the GS SSD in the U.2 form factor with the PCIe / NVMe Gen 3x4 interface, created for building storage systems based on all-flash solutions.