Packaging production
Having set the goal to deliver the full production cycle for microelectronics and consumer electronics at Technopolis GS facilities, since 2010, GS Group has been developing the production of corrugated cardboard packaging. Today the holding's competencies in this area include the serial production of corrugated packaging for its own products and for contract customers, and the development of original designs and templates. The enterprise where packaging production was launched is the First Cardboard Factory (FCF).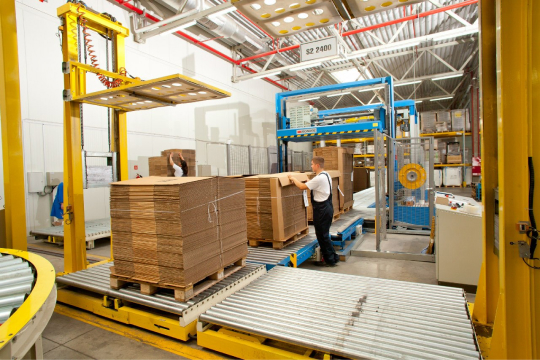 FCF's capacities allow it to produce up to 80m meters of packaging material per year
Today, First Cardboard Factory is the largest manufacturer of packaging material in Kaliningrad region.
The factory has a laboratory that carries out quality control at every stage of production. The factory has passed FSSC 22000 food safety management system certification and Forest Stewardship Council® (FSC) supply chain certification.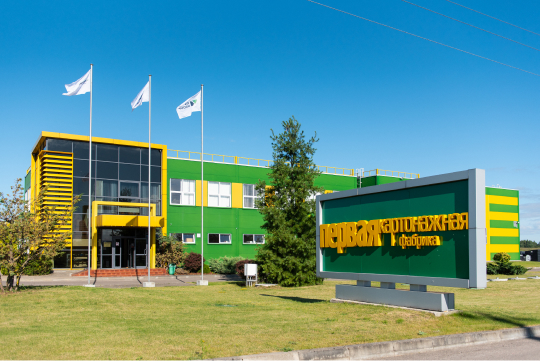 Following a diversification strategy, the plant launched its first cast paper container line in 2014.
With the launch of the second line in 2020, FCF's capacity reached 24 million units per year. The main product made using this technology is egg boxes, which are in high demand among Russian and foreign enterprises.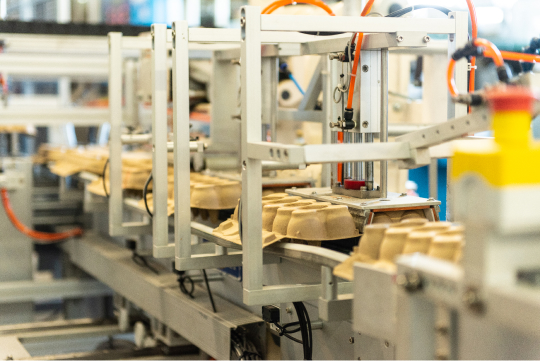 Andzhela Andryushkova
Sales Director
Your application has been sent successfully!
Our manager will contact you shortly.